9th grade, Eye Project, water color
Students photograph their eyes using a DSLR camera and use the photo reference to learn watercolor techniques.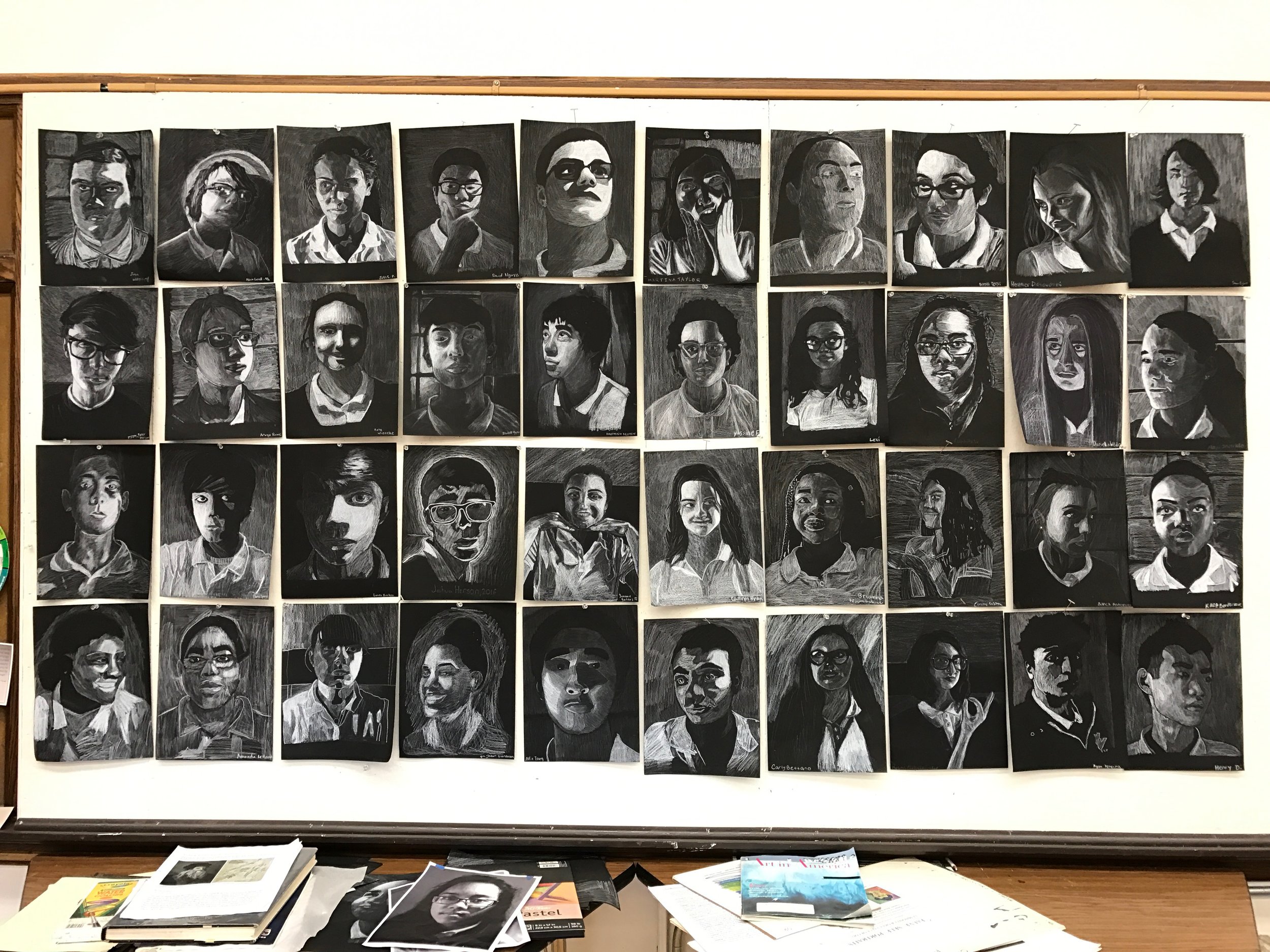 9th Grade, Chiaroscuro Self Portraits, white pencil on black paper
Students take photographs using a flash light to create dramatic lighting effects. They then draw on black paper using white pencils to create self portraits.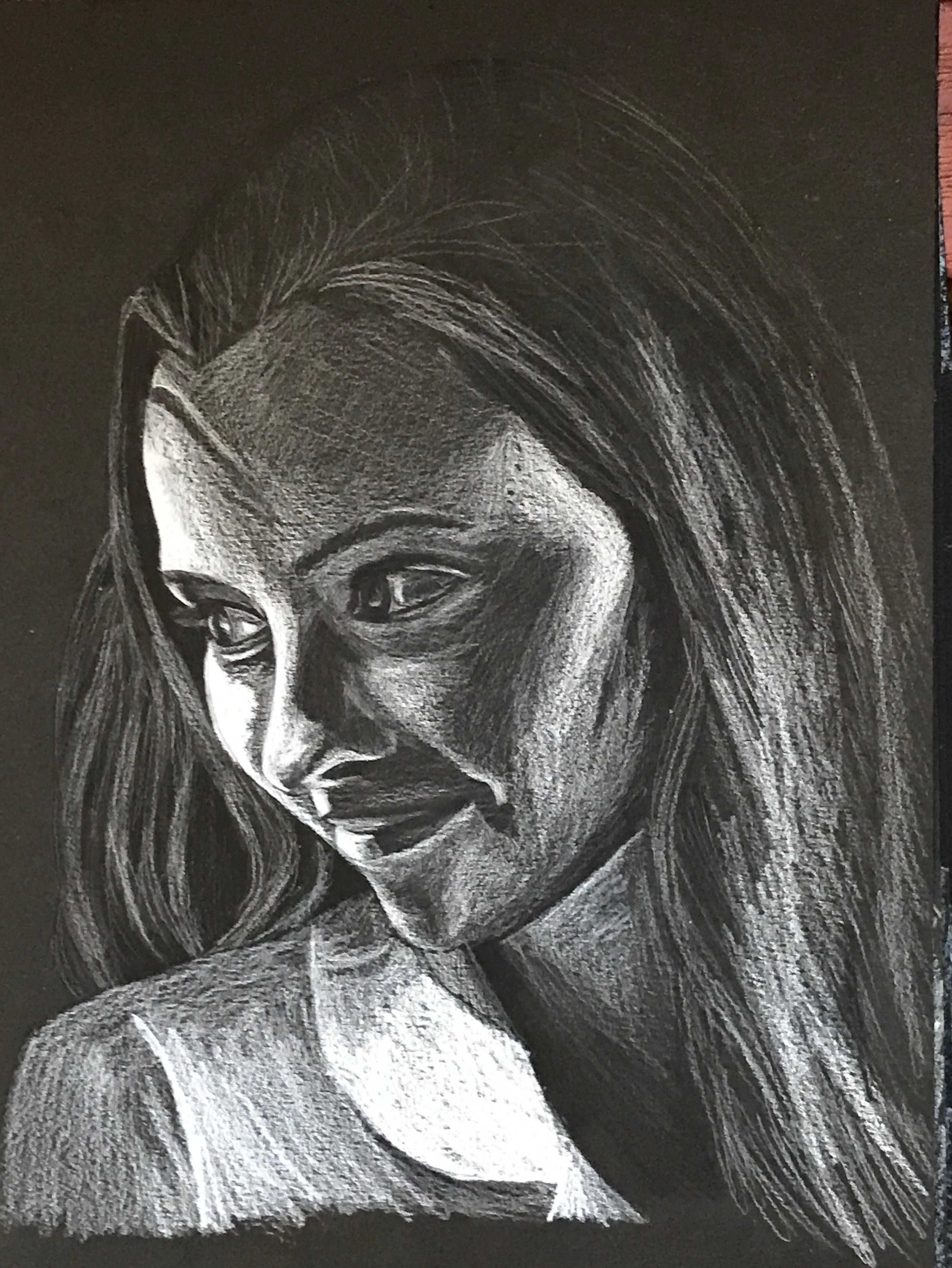 9th Grade, Fauve Self Portraits, color pencil, 9 x 11"
Students learn about the Fauve Painters, the French modern art movement. They use color as an expressive tool.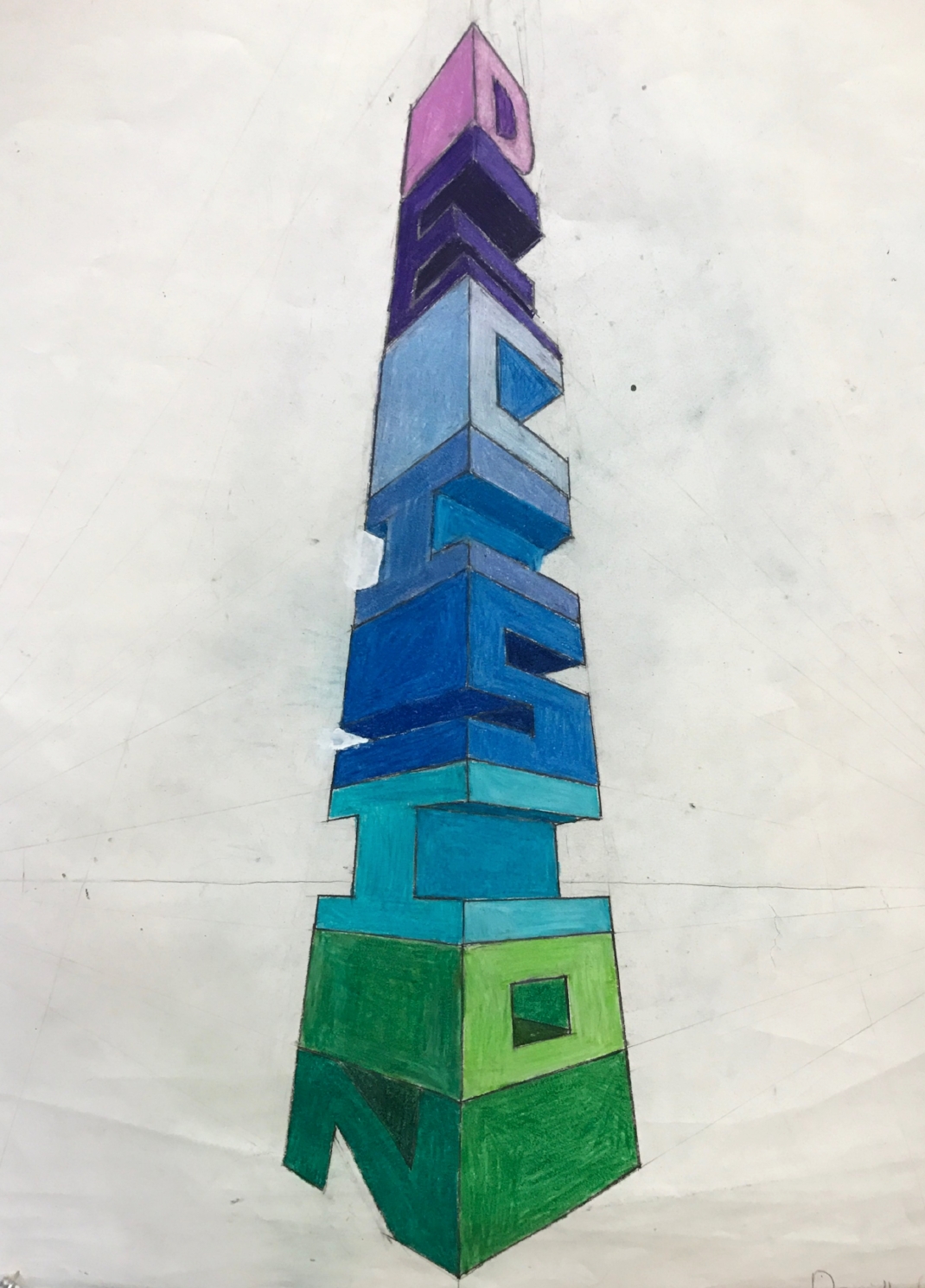 9th Grade, Word Tower Project, color pencil, 13 x 19'
Three point perspective is used to create a word tower of block letters.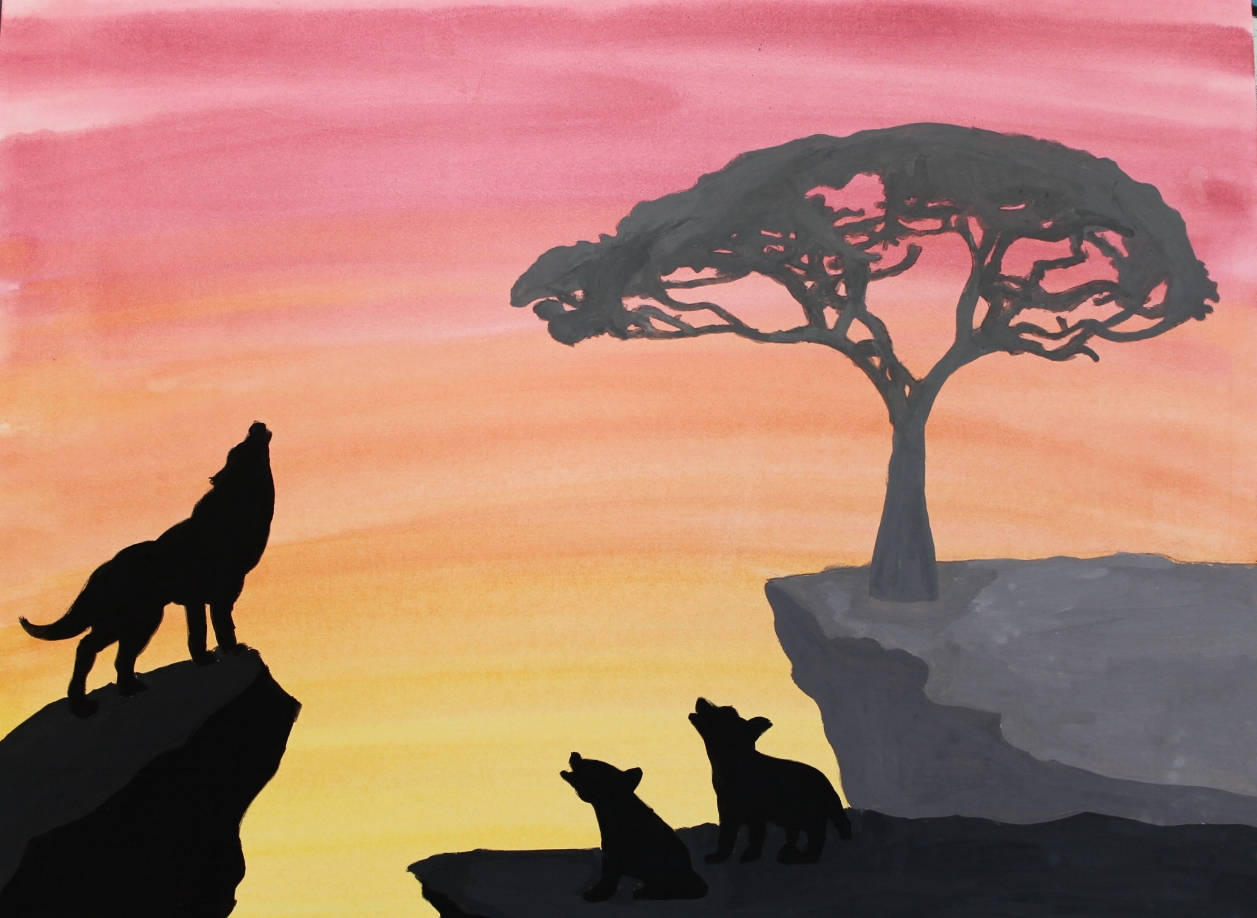 9th & 10th Grades, Spectrum Silhouette Project, watercolor, 11 x 20"
A spectrum color background is used with various silhouette images to create depth. The principle of atmospheric perspective is used to show depth of space.
9th Grade, Impressionism, oil pastels
Art history lesson on Pointillism and Impressionism is used as inspiration for oil pastel landscapes.
10th Grade, Ceramic Drums, clay & leather hide
Students research cultural drums and use a coil method to make a cylinder. Raw hide leather is soaked and stretched to form the drum head.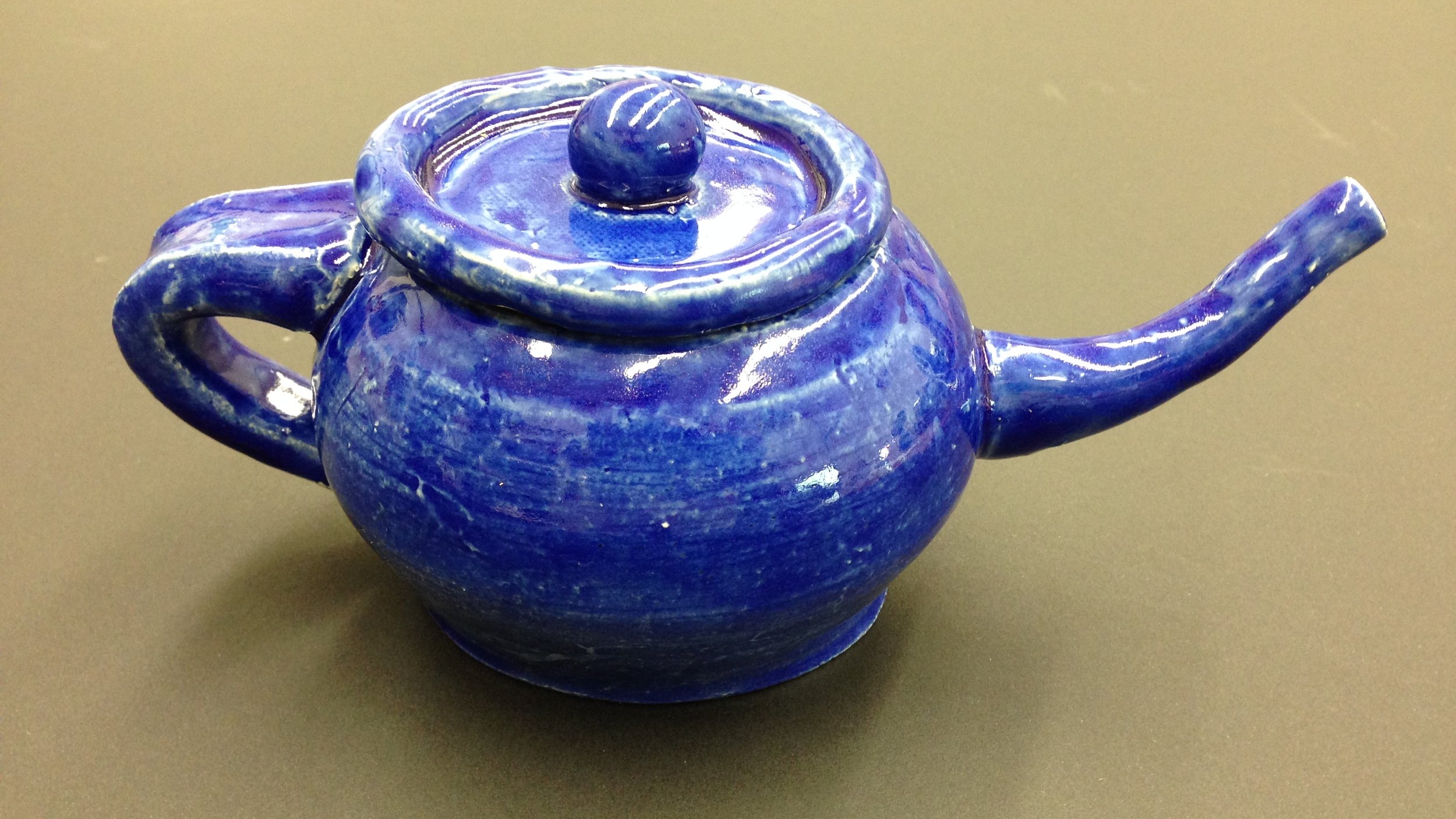 Tea Pot, low fire ceramic
10th Grade, Baroque Portraits, black & white pencil, 11 x 17"
Baroque painting examples are shown in an art history lesson. Students take photographs posing with hands to express an emotion. Chiaroscuro modeling technique is learned; gray paper is the middle value on a scale from white to black.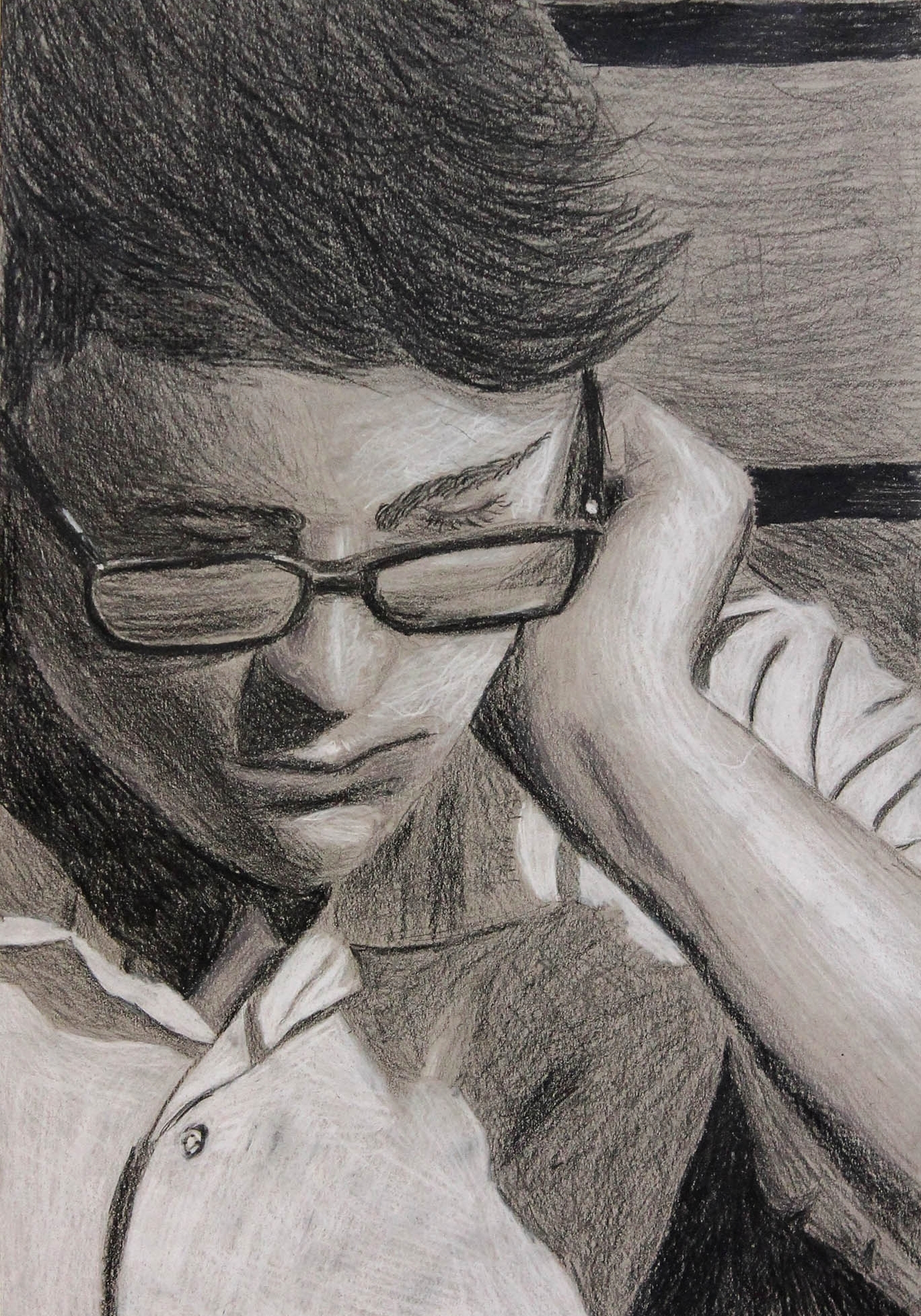 10th Grade, Baroque Portraits, white & black pencil, 11 x 17"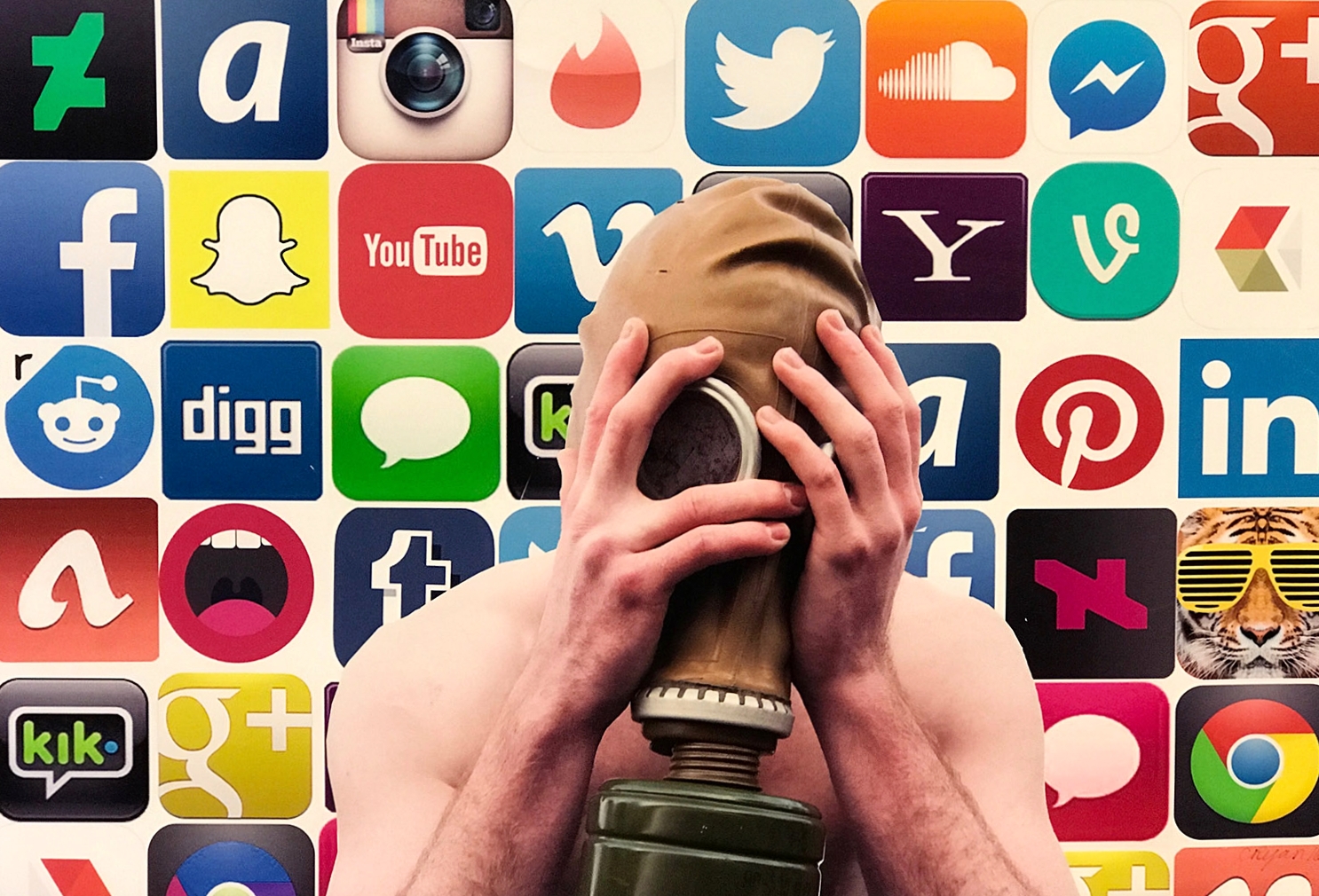 11th Grade, "Toxic Media", photoshop montage, 13 x 19"
A Junior's independent project idea explores the negative aspects of social media using photoshop techniques.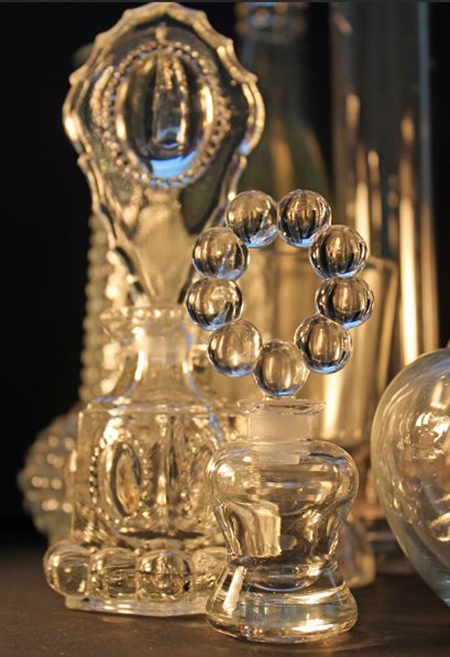 Photography Project, 12th Grade,
Students are instructed in setting up a still life and DSLR photography using spot lights.
Intaglio Printmaking, drypoint with chine-cole, 8 x8"
Plastic dry point printmaking is a process where images are drawn by scratching into a plastic plate. The plate is inked and run through an etching press with pieces of color tissue paper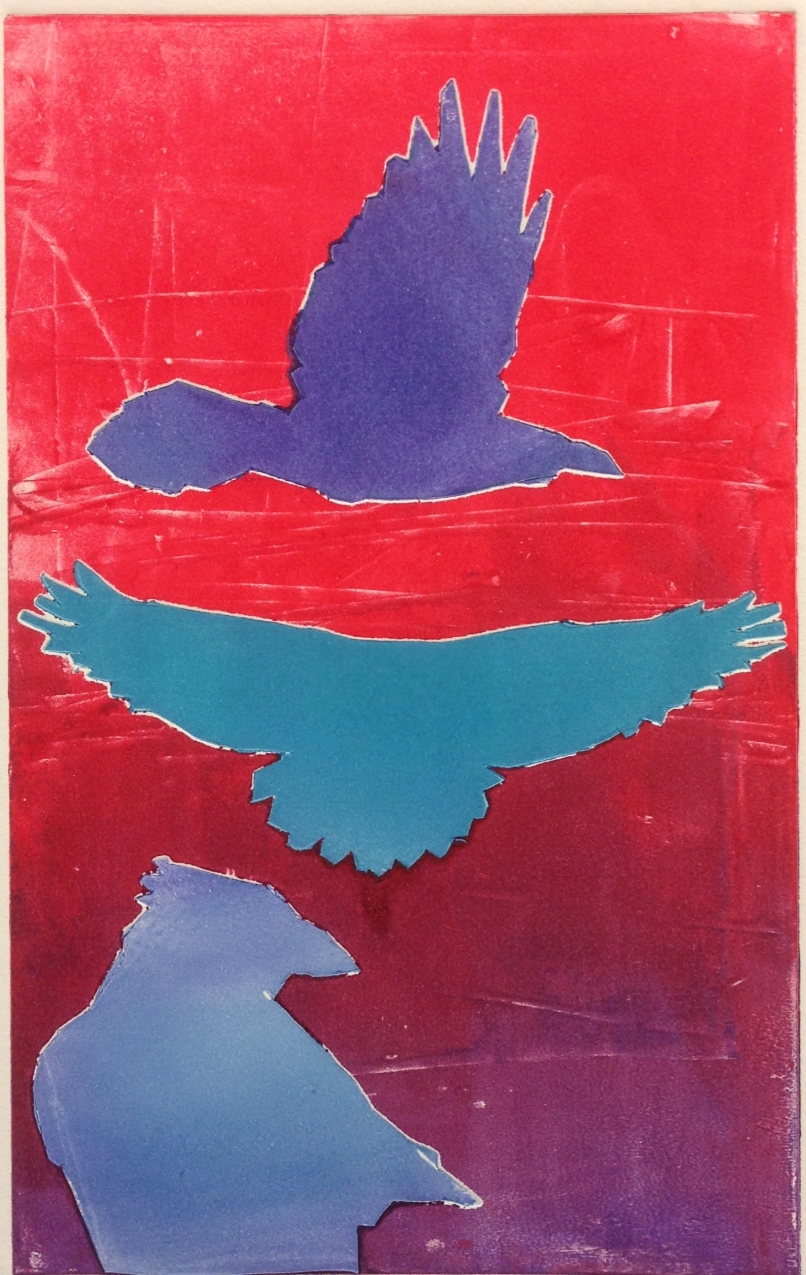 Printmaking, 11th grade, stencil mono print, 9 x 11"
"Goldilocks", 12th Grade, independent project, mixed media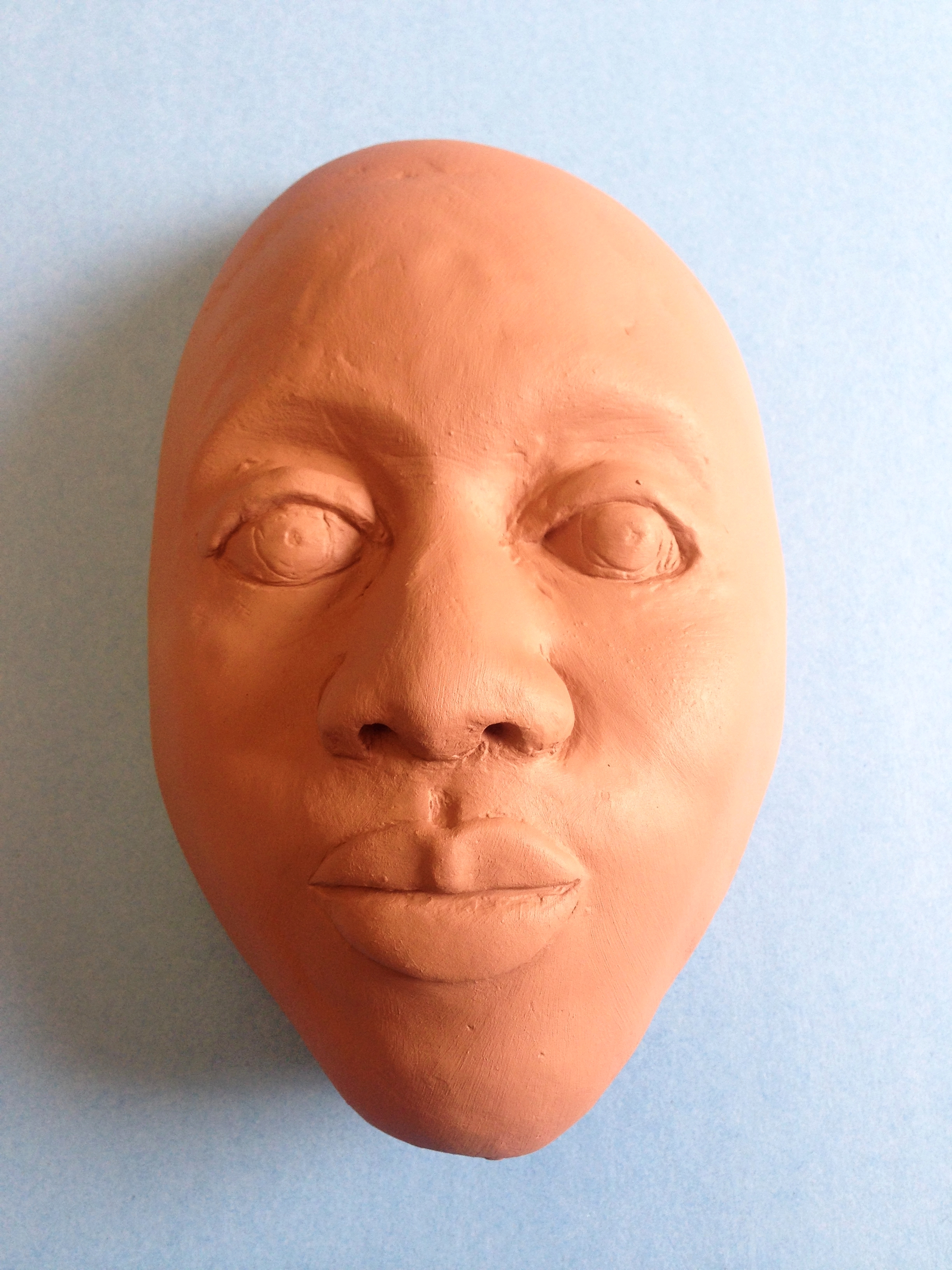 Clay Mask Project, life size
Clay is used to create a realistic self portrait. Students make a pug mold with plaster tape strips to get exact proportions. Then mirrors are used to sculpt from observation.
Ocharina, clay whistle, independent project, 5" x 3"
Student's Art